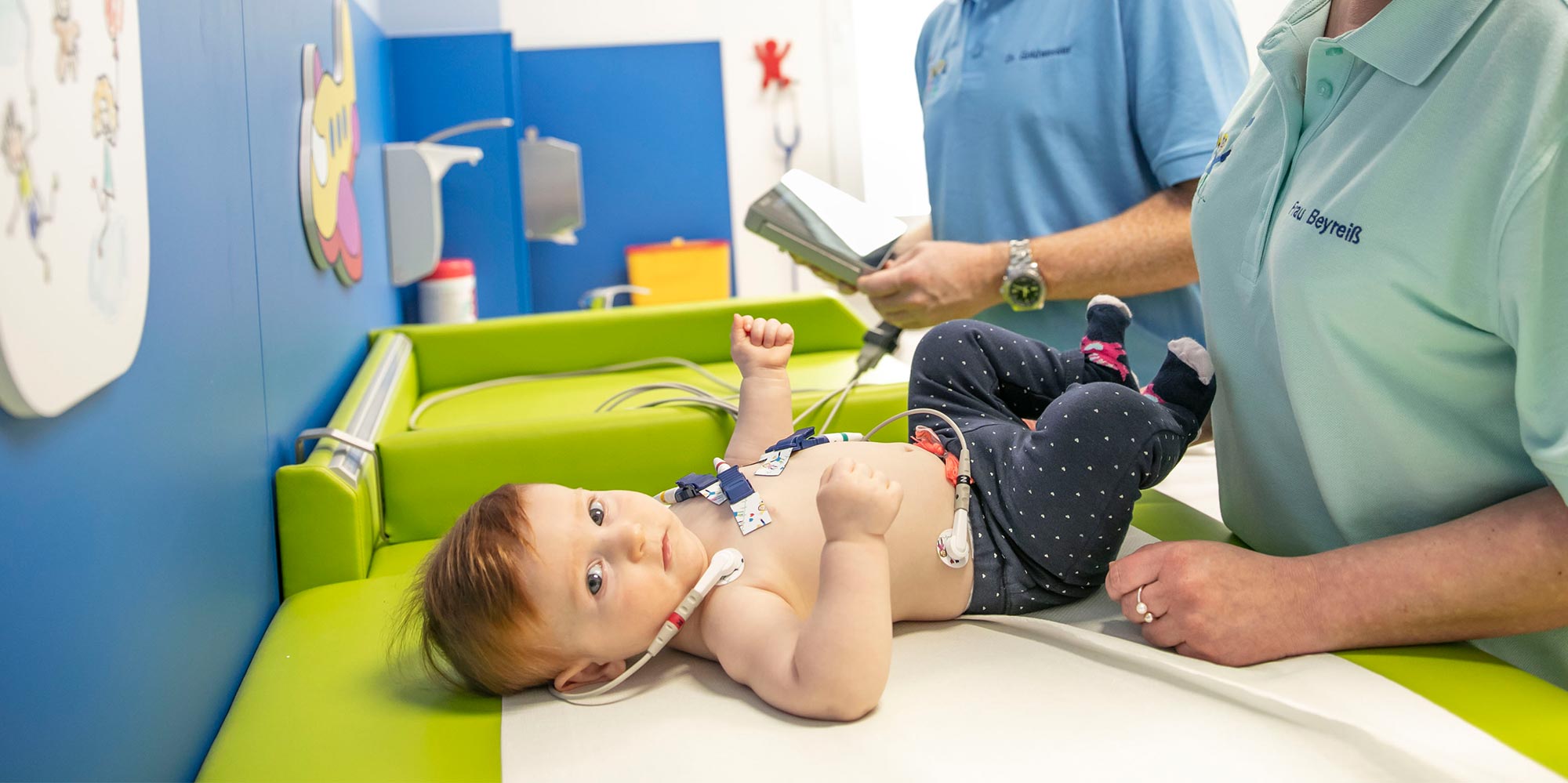 Pediatric cardiology (heart services)
We offer in our clinic the following spectrum of cardiac examinations:
A normal pediatric cardiology appointment will last approximately 30 minutes. You will not have to wait too long before your scheduled cardiology appointment. In order to make sure it works without any problem, we kindly ask you in case you can come to your appointment, to cancel it early enough.
Newborns and children whom were discharged from the clinic will receive a cardiology appointment within 24 hours. All other appointments have a waiting time around 3-4 weeks. If the patient or the family has a preferred date, the waiting time for an appointment might be longer.
For the pediatric cardiology appointment in our clinic we kindly ask you to bring with you:
Medical referral as well as your insurance card
Old medical records concerning your cardiac disease and operations
List of your medications
Underlay (Towel/Paper) for the examination bed in order for us not to throw away so much paper towels
In case you have an appointment for stress examination on the cycle ergometer we kindly ask you to bring a towel, sport shoes and water with you.